An Ardeche and Provence personal travel guide to facilitate your South of France holiday
All of our private small group tours are led by experienced bilingual tourist guide or sometimes a translator according to your specific needs. The visits may also include other professional South of France tourist guide, Provence travel guide who are experts of a particular topics or monument like the 'Palais de Pape' in Avignon. 
Our team is looking forward to accompany you during your South of France holiday, and plan together Ardeche tours, cutlural excursions... We all have several years of inter-cultural and programming experience in Ardeche or Provence.
We are happy to give you the opportunity to truly take a slice of France ! 
Pierre (English - Spanish - German speaking, FRENCH)     Director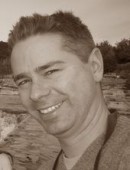 Fascinated by traveling, I love to collaborate with individuals from abroad. I am always looking for cultural exchanges, I am open to others because I like learning about differences. Tourist guiding is my favorite way of gaining knowledge and personal growth.
During my last 10 years past of working in various countries, I developed desire to share French culture. When you participate in 'Slice Of France' tour, I guarantee you will receive a warm welcome...just like old friends do. I hope you will have a chance to travel with us and experience a slice of France !
 


Nicolas (English speaking, FRENCH)     Tour Guide -Mountain Leader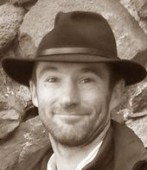 Both nature and mountain guide, cook and storyteller, I am happy to share my love for this impressive area that Ardeche is, a country with amazing scenery, with a age-old history and heritage, all which give it a unique flavor.
With its wines, its cheeses and other locally grown products, you will taste the wholeness of this soil and get to know its unique culture.
I would be happy to guide you discovering richness of a magnificent countryside, I will show you my favourite spots or many hiking trails and along the way I will share with you Ardeche's specific local know-how or way of life. 


Marie-Josée (English speaking, FRENCH)     Wine Expert, Oenologist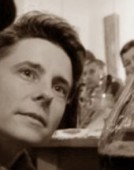 Graduated from Wine University in Suze-la-Rousse (Drôme - FRANCE) and Wine & Spirit Education Trust of London.
Born in the heart of the famous vineyards of the northern Rhone Valley, I grew up surrounded by wine cellars scents. As a student, I discovered every summer vineyards plots with their local appellation (Crozes-Hermitage, Hermitage, St. Joseph ...) as well as the vine work in the major wineries of Tain l'Hermitage.
For several years now I transmit my knowledge with a passionate approach through tasting training workshops for in which I guide participants through the world of aromas and flavours and transmit the meaning of words and the language of wine. I am also pleased to introduce the northern Rhone Valley wines of our fans and get them to meet the men and women who make it. They are always great instants of exchange! In June 2010 I created a shop dedicated to wine tasting and words. 
Professionnal GUIDE (Any language)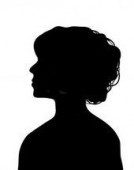 Slice of France assist you to find your Ardeche and Provence travel guide.
If you are tour operator or group leader willing to coordinate South of France tours, Provence day trips, Ardeche canyon tours, Drome and Gard excursions, we shall find the right cultural guide for your private small group tours in the right language... 
Do not hesitate to
contact
us for telling your requirements. Call Pierre on +33 (0)6 77 16 43 63.