Incentive in Ardèche and surroundings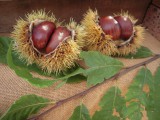 In a unique natural setting, between limestone landscapes, thick forests always green, the charm of french vineyards, Ardèche welcomes you in an ideal Provencal atmosphere for your next incentive or prestige event…
Slice of France offers high quality personalized incoming services. We coordinate your transfers, accommodations and activities across our land rich in many facets. Provence day excursions, stays in authentic villages of Ardèche, sport activities, cultural and culinary discoveries… Slice of France creates tailor-made private tours according to your requirements.
Do not hesitate to contact us to arrange your meetings, workshops or client receptions.
Our corporate activities:
Work groups about prehistory
Guided par professional archeologists, you will learn to reproduce
ancient gestures such as lighting a fire, carve flints, handle
prehistoric weapons…
Learn more

With a
certificated enologist or sommelier, you will discover 5 or 6 organic
or natural wines, as well as singular techniques used by small local
producers in Ardèche.
Learn more

Built as an orienteering challenge, this team competition takes place
in the wonderful natural site of the Gorges de l'Ardèche, where you will
do canoeing, archery, speleology…
Learn more

By teams, you will discover authentic Ardèche in a lovely characterful
village. You will play a quiz game, a typical game of skill, a blind
tasting of local products…
Learn more

Stick together your work teams by immerging them in a police inquiry
game. Thought, observation, creativity and team spirit are the key of
this fun and friendly moment.
Learn more

Snowshoe trek on Ardèche's volcanoes
When winter brings snow into Ardèche's mounts, have a trek with a
professional guide in the lobed-leaves trees forests, with magnificent
landscapes on the Mont Gerbier de Jonc, where the spring of the Loire
River is located.
Learn more

Descent of the Gorges de l'Ardèche
T
he spectacular site of Pont d'Arc will welcome you for the descent of
the Ardèche River with qualified guides. The descent is possible in
canoe (1-2 people per boat), in craft (by teams of 8 people) or in a
small boat driven by a boatman.