Discover Ardèche's prehistoric techniques
Duration: half-day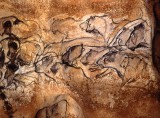 Now that the "grotte Chauvet" and its oldest drawings in the world have been nominated by UNESCO on the World Heritage List, Ardèche is completely recognized as a major center about prehistoric study. Indeed, the whole territory is marked by our ancestors: prehistoric settlements, dolmens (800 in Ardèche!), remains of tools, ornamented caves…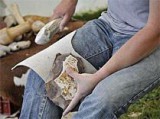 Discover the rich prehistoric heritage of Ardèche by inviting your collegues/clients at various work groups of prehistoric techniques, which point out a very ancient intellectual resource: experimentation.
This activity is supervised by archeologists. According to the weather, it will take place outside, under a cave's porch or in a decorated room.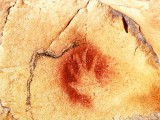 After a short introduction about the prehistoric context, the guests will attend a presentation of different techniques: lighting a fire, painting with ochre, carving flints. After this observation phase, they will become operators by trying to reproduce these ancestral movements. Moreover, they will take part in a little assegai shooting competition, as well as ancient hunters did.
Please contact us to design together your custom corporate activities.