Oenological tasting of wines from Ardèche
Duration: about 2h30min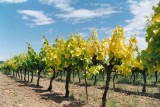 Ardèche counts more than a thousand wine producers and about forty assionate wine merchants. The wine is characterized by the climate, the soil and the grape varieties. Here in Ardèche, the great variety of landscapes and climates as well as the knowledge of our local wine-growers allow an incredible wealth in the wine diversity.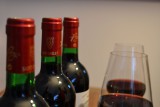 Taste and learn how to drink Ardèche's wines then discover many singular techniques used by little local producers.
This activity takes place on your accommodation site. It is supervised by a graduated professional (oenologist or sommelier).
The "organic wines", the "biodynamy", the wines "au naturel", the "clarification with egg white"… many words representing ingenious and sensible techniques of production will be explained during the session.
You will be taught how to use your senses of smell, taste and sight in order to recognize a wine, enjoy it and compare it to other ones. Moreover, you will learn the different steps that are required to completely define a wine.
About 5 or 6 wines will be tasted and discussed during the session. All of them are organic or natural.

Please contact us to design together your custom corporate activities.