«Our way of Life in Provence»
a traditional cooking French experience

All the year

Number of participants: up to 8
Activity Details
A TRADITIONAL cooking class hands on stay in southern Ardèche designed for you to get a chance to touch and taste a bite of French "Art de vivre".
During the 5 days all included, your accommodation will be set in a remote small VIP hotel stone built fully refurbished.
You will be accompanied for the duration of your tour by two english speaking persons (french native), a local guide and a dedicated private chef. They will lead you to discover a slice of France and make you travel through french culture and gastronomy.
You will be taught some authentic and traditional provencal recipes and have fun learning tips and french knowhow.
The program proposes home cooking classes, a local wine producer encounter and a "UNESCO" site visit. Come and enjoy provencal food in our company.  Meet up with locals and discover the cultural differences.
We will try to share a part of our french lives for you to enjoy a real french experience… You shall get to approach France through the eyes of a french person as you never imagined you could…
Bienvenue…
ACCOMMODATION
LE MAS
(4 nights)
:
Your accommodation was selected to be located right in the heart of the southern Ardèche area surrounded by olive trees and vines. It is a traditional stone made fully refurbished tiny hotel (10 rooms). The natural swimming pool, the patio and the vast space around the buildings gives you a breath of peace. You shall be served a delicious breakfast with homemade jam, fresh croissant and local juices. Bedrooms are vast with en-suite bathroom and a large double bed. Nature and the swimming pool are at your disposal…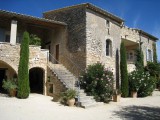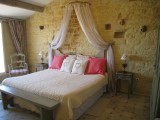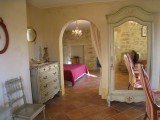 WE WELCOME YOU
Pierre GERAULT:
Fascinated by traveling, I live in Ardèche and love to welcome foreign guests. I am always looking
for cultural exchanges and willing to share our French culture with a fluent English language. Tourist guiding is my favorite way of gaining knowledge and personal growth.
When you participate in 'Slice of France' tour, I guarantee you will receive a warm welcome...just like old friends do. I hope you will have a chance to travel with us and experience a taste of french culture!
Edith GIACALONE:
As a Food Lover, I love and live Ardèche as an everyday passion. I am a private chef fascinated by provencal cooking and enjoy playing with a diversity of local products. I lived in Provence all my life. I perform cooking classes and workshop for every level with individuals coming from more than 8 countries every year and speak fluent English.
The time we spent together is often filled with conviviality and humor whilst sharing cooking tips and my knowhow.

TRANSPORTATION

Every transfer or day trip transportation is performed with a high standard vehicle with double air-conditioned system. The Carvelle Volkswagen is an 8+1
comfortable
seats minivan equipped with a cool box. Your driver-guide will be bilingual and knowledgeable about the French culture and local environment.
ACTIVITIES DETAILS
Cooking Classes
Every meal will be cooked with seasonal and local products, coming from farms and markets, offering the best
flavor. During the cooking classes, no level of cooking expertise is required, we will prepare together delicious meals of traditional provencal recipes, using fresh vegetables, fruits, and olive oil from our own olive trees.
A workshop is a chance for you to learn how to indulge yourself whilst preparing your full meal.
All that will guide you to a great opportunity to enjoy a real french experience and to learn about french cooking tips and local culture.
During lunch or dinners, you will taste some famous wines as Châteauneuf-du-pape, Hermitage, Cornas, St Joseph and other great wines from the Rhone Valley.
Any food prohibition, specific requirement or allergy will be considered and must be mentioned upon registration.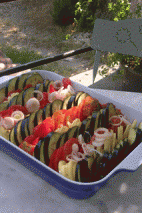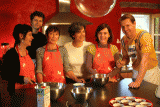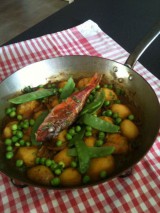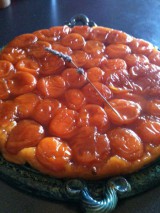 Vineyard wonder and Wine Tasting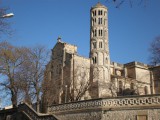 We selected a renowned local winemaker full of creativity who is the best to transmit his passion.
After a wonder across the vineyard you will get a chance to ask every question you always wanted to regarding grape growing and wine making.
The time you will spend in his wine cellar for a tasting session will remain printed in your memory for the thrust of the exchange.
Nature wonders
Within a couple of hour drive you will travel through geological time along the 32 km of Ardèche Canyon. The stunning cliffs of more than 200 meters will give you astonishing Point of view on this natural wonder along several lookouts.
The drive passes at the foot of the Chauvet prehistory cave registered on the UNESCO heritage list as the world oldest paintings nested in a nearby cliff.
During the drive we will pass by the amazing natural arch made of limestone that already was the scenery for the artists some 35000 years ago.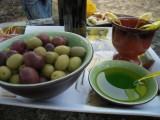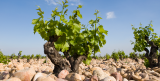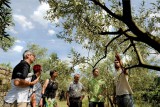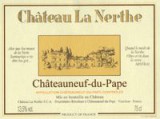 Medieval village of Labeaume
This village along the river Beaume is surrounded by cliffs which hosted troglodytic caves.
There is no doubt you will enjoy walking in the labyrinth of cobblestone lanes and pebble houses. From the rocky hill, the castle overlooks the village. From there, you can see the remains of an old castle, a mill and hanging gardens.
Walk along the riverside to find new places to swim!