«Our way of Life in Provence»
an exclusive and real French experience
Spring sessions APRIL 12th – APRIL 18 th 2015

Autumn
sessions OCTOBER 4th – OCTOBER 10 th 2015
Number of participants: up to 8
Activity Details
Accommodation
LA BASTIDE
(6 nights)
:
During your
vacation,
your accommodation is selected to be located right in the heart of the northern
Provence
area surrounded by
olive trees
and vines. It is a traditional stone made private house. The French owners will serve you breakfast with homemade jam, fresh croissant and local juices. Every room is vast with en-suite bathroom and a large double bed. A terrace and a cosy garden with
lavender
, rosemary and roses are at your disposal…
The peaceful environment features many walking paths around the little hamlet. (
Detailed program available HERE
)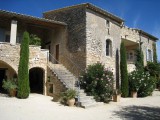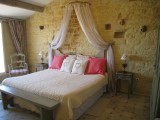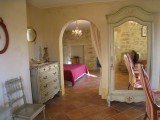 Transportation

Every transfer or day trip transportation is performed with a high standard vehicle with double air-conditioned system. The Carvelle Volkswagen is an 8+1
comfortable
seats minivan equipped with a cool box. Your driver-guide will be bilingual and knowledgeable about the French culture and local environment.(
Detailed program available HERE
) 
Cooking Classes
Every
culinary
meal will be cooked with seasonal and local products, coming from farms and markets, offering the best flavor. During the
cooking classes
, no level of
cooking
expertise is required, we will prepare together delicious meals of traditional
provencal recipes
, using fresh vegetables, fruits, and
olive oil
from our own olive trees.
A
workshop
is a chance for you to learn how to indulge yourself whilst preparing your full meal.
All that will guide you to a great opportunity to enjoy
a
real french experience
and to learn about french
cooking tips
and local culture.
During lunch or dinners, you will taste many famous wines as
Châteauneuf-du-pape
, Hermitage, Cornas, St Joseph and other great wines from the Rhone Valley.(
Detailed program available HERE
)
Any food prohibition, specific requirement or allergy will be considered and must be mentioned upon registration.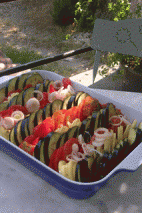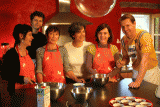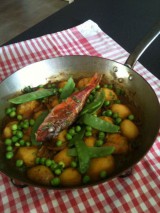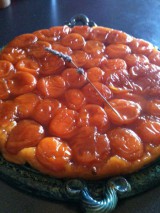 Uzès and the Pont du Gard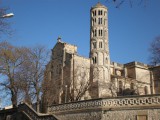 From antiquity to our times, the town of Uzès has been known for its architectural gem and earned the title of "City of Art and History" in November 2008. Take advantage of your visit to savor the nostalgia pervading its narrow and winding medieval streets and unsuspected hidden gardens.
Uzès, "the first Duchy of France", will leave you with the sentiment of having lived a privileged moment.
The Pont du Gard is one of the most known
UNESCO
Site in France. It the highest roman aqueduct in the world…you will have a memorable day!(
Detailed program available HERE
)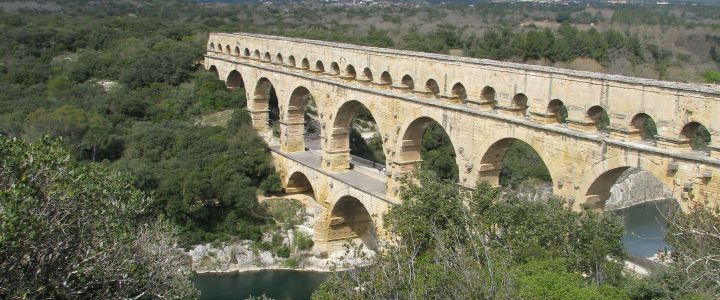 Wine and Olive Oil Tasting
We selected specialists who are the best to transmit their passion.
Sharing one evening with a
professional wine taster
will give you a change to practice and discover the secrets of wine flavor and scent
tasting
. You will compare major and tiny selected wines of the Rhone Valley such as
Chateauneuf du Pape
, Saint Joseph, Late harvest…
A local
olive oil producer
will spend some time explaining his approach to produce this delicate golden liquid and you will taste the difference between several varieties.
We will also schedule for you a privileged wine cellar visit and tasting session in Chateauneuf du Pape.(
Detailed program available HERE
)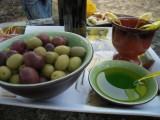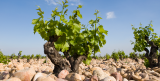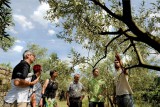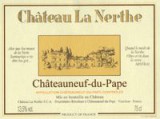 Nature wonders
You may have visited cave but surely none as majestic as this one. The Aven of Orgnac is classified as a 'Grand Site de France' such as the Mont-saint-Michel for example. The natural formations shall even make you hungry as they look like piles of crepes up to 15 meters high.
Within a couple of hour driving tour you will travel through geological time along the 32 km of Ardèche Canyon. The stunning cliffs of more than 200 meters will give you astonishing Point of view on this natural wonder along several belvederes.
The drive passes at the foot of the Chauvet prehistory cave registered on the UNESCO heritage list as the world oldest paintings nested in a nearby cliff.
During the drive we will pass by the amazing natural arch made of limestone that already was the scenery for the artists some 35000 years ago.(Detailed program available HERE)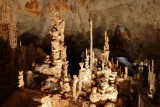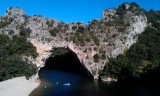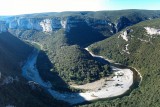 Avignon and Orange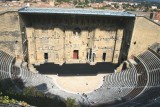 In Avignon, the so called city of Popes, you will visit The Popes castle that is one of the largest gothic palaces in the world with a surface equivalent to 4 cathedrals. You'll get a chance to visit the former Pope private apartments and their famous paintings from the Italian artist Matteo Giovannetti. The second major element of Avignon is the Bénezet bridge partly destroyed and famous across the world due to the children song. It made Avignon the most famous city after Paris across borders. Some free time will allow you to adventure your own discovery.
Once upon a time the city of Orange was inhabited by the roman who left major marks of their passage such as the Amphitheater which you will visit as one more UNESCO sightseeing of your trip (Detailed program available HERE)